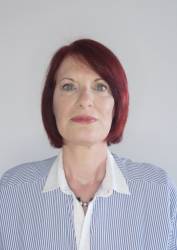 Hi, I'm Laurie.
I was born in France but spent my entire adult life in the UK.
After many years as CEO in the Tourism Industry, I decided it was time for a career change. Covid also made sure of that!
Some of the things I enjoyed the most in my career was to attend exhibitions, train people and hold conferences.
Teaching was the natural way forward. I put the long months of inactivity to good use by following TEFL courses in General English, Business English and on line Teaching.
After successfully passing the TEFL exams, I taught on various platforms but my aim was always to go freelance. If you would like to see my diplomas click on the TEFL Org link at the bottom of the website.
Get in touch and let me know how I can help you.
Past Experience
Qualified English Teacher (2020 - current)
Teaching English as a foreign language to adult students on the Preply platform as well as freelance.
CEO – Tourism Industry (2009 – 2021)
Apart from running the company, I also dealt with the relationships with our biggest clients in various countries. English was of course the prevalent language. I attended exhibitions mostly in Europe and Asia.